OFFSET KINGS at Fuji Speedway 2015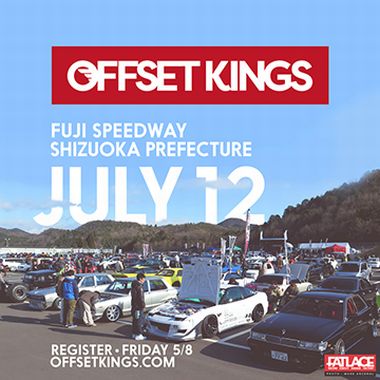 JULY 12th 2015 at Fuji Speedway Shizuoka JAPAN
OFFSET KINGS 2015 Fuji
After the succession of rainy days, we ran into the breaking fine weekend and got scorched on the surface of Fuji Speedway. Anyway, we enjoyed Offset Kings 2015-Fuji under the shining sun.
The car enthusiast's annual entertainment catered a vast numbers of customized show cars exhibited and exciting Formula drift battle as well.
If you are an avid maniac of car racing, please join us and drop by our booth to say hallo.