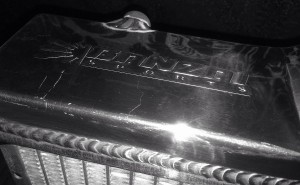 We are ready to supply our new cool product soon.
It's a "Double Core Aluminum Racing Radiator" for B16, B18, and D16 engines.We have been monitoring this one's ability by Japanese racing vehicles more than a year to prove its maximum cooling efficiency for racing.
The following image shows the large type fits HONDA INTEGRA DC and CIVIC EK, and we provides a small type for EG as well.
You must be surely enthralled by the coolest design and high performance.